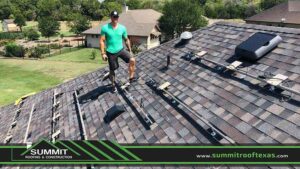 A roof inspection is an important part of home ownership. By having a roof inspection in Round Rock, TX every year, you can catch any potential problems with your roof before they turn into expensive repairs. Many homeowners don't think about roof inspections until there is a problem, but it's much better to be proactive!…
Get Started with a FREE Estimate!
You'll be glad you made Summit Roofing & Construction your first choice for your roofing service. We're available 8-5 daily and 24/7 for emergency calls when urgent assistance is needed. Contact us today to request assistance or schedule an appointment.